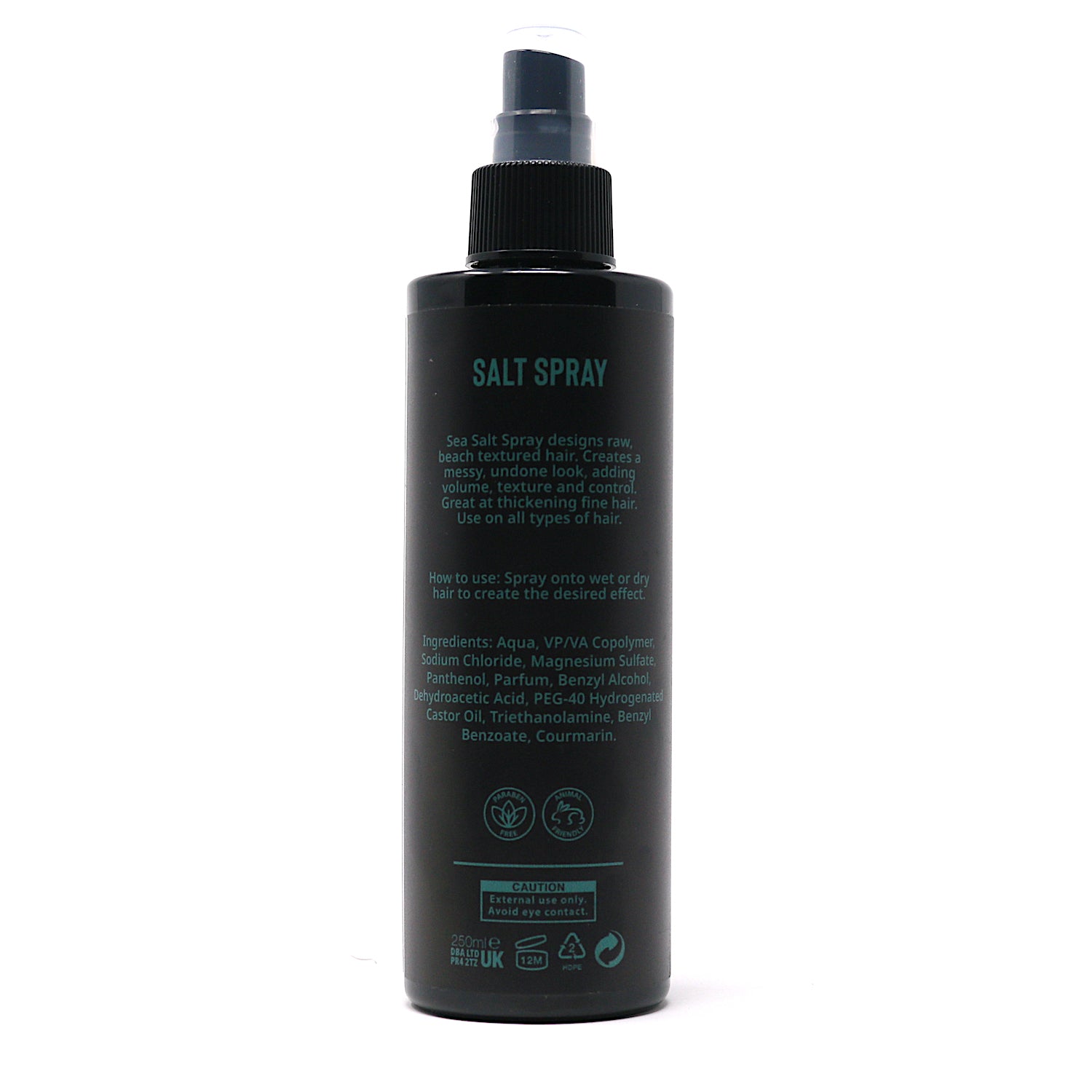 CURFEW SEA SALT SPRAY
For beach-textured hair, this product creates a messy, undone look while adding volume, texture, and control to both long and short hair.
DESCRIPTION
A defining mist for wet or dry hair that's light and easy to style with a matte finish. The unique formula gives volume, control and keeps hair looking fresh in-between washes. Gives every look a natural finish whilst reviving flat and tired hair bringing it to life with texture and volume.

HOW TO USE
Want to add some texture and life to your hair?  Here's the lowdown on how to rock Curfew Grooming Sea Salt Spray like a pro: 1. Ideally start with damp hair: Spraying on dry hair will just make it crunchy and stiff, so either towel dry or blow-dry your hair until it's just damp. 2. Hold the bottle about 8-10 inches away from your hair: This allows for a more natural and relaxed look. 3. Spray liberally: Spray about 8-10 pumps, and use your fingers to scrunch and style your hair to help create that beach-like effect. 4. Air-dry or use a hairdryer: Using a hair-dryer will give the best effect with most volume.. 5. Finish with a light hold spray: To help keep the look in place and avoid any crunchiness, finish with a couple of pumps and style.. Voila! You're now a sea salt spray pro and ready to rock that effortless, textured look.
CUSTOMER REVIEWS