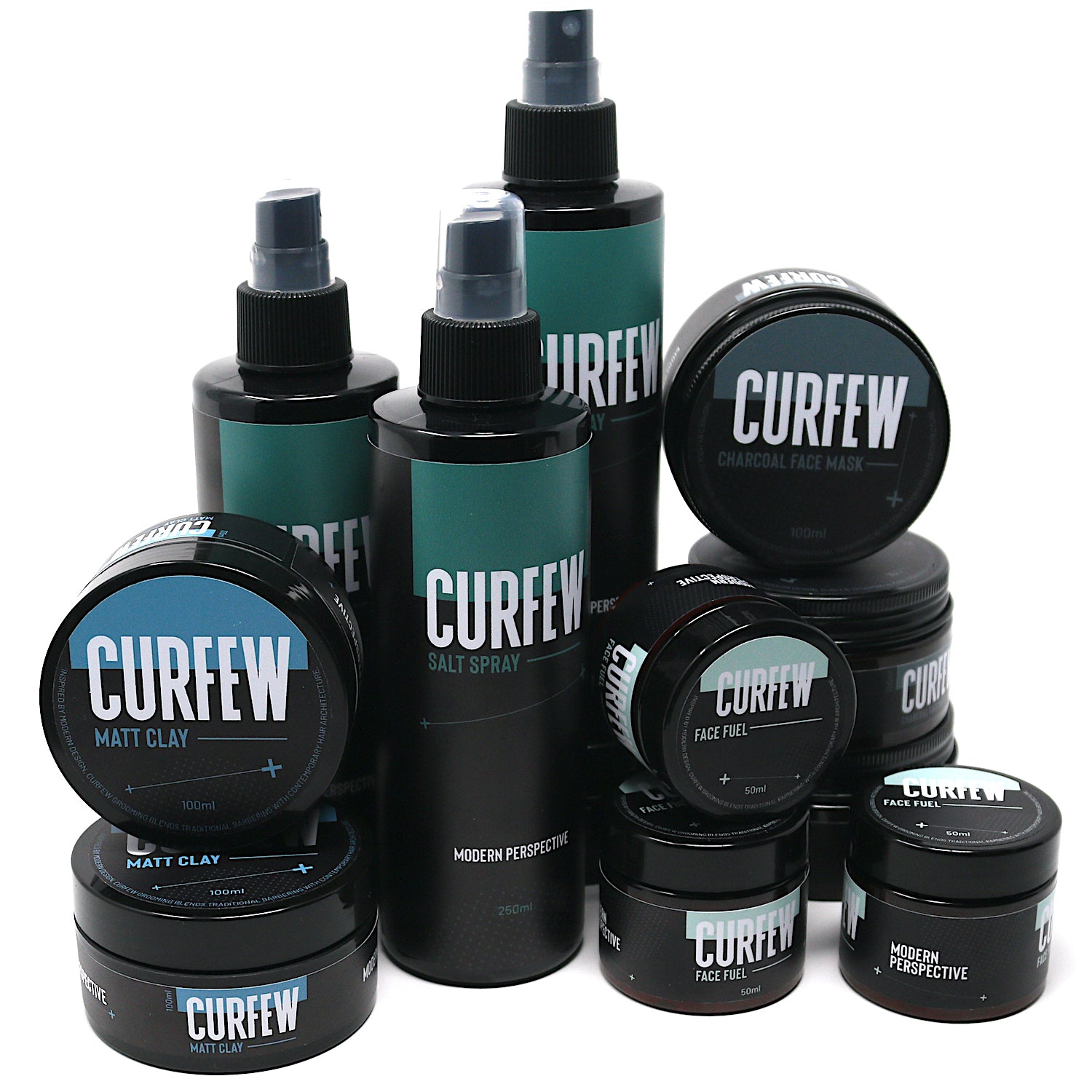 CURFEW STYLING 'BOOST' POWDER
£9.95
Regular price
£14.00
Subscription • Save
Reworkable fine dry styling powder that adds volume & texture with a matt effect to any style.
DESCRIPTION
A fine dry styling powder that won't leave your hair greasy or waxy like a lot of products can. Adds volume and texture with a matt effect, and can be used in any type of hair from short to long. A medium hold that can easily be shaped and molded. Just a small sprinkle during each use, so a bottle goes a long way.
HOW TO USE
Want to add some volume and texture to your hair game? Here's how to use Curfew Boost Powder like a boss: 1. Apply into dry hair: Hold the bottle about 6 inches away from your head and gently tap the bottle 4-6 times to sprinkle the powder into dry hair. 2. Work the powder in with your fingers: Use your fingers to work the powder into your hair, ensuring even distribution. If you're looking to add extra volume, concentrate the powder on the crown of your head. 3. Style: Work your hair to the desired style and the matt effect will hold the look. 4. Add more as needed (but not too much!): If you want more volume, add more powder until you're happy with the result. Bam! You've just given your hair a major volume boost with an effortless style.
INGREDIENTS
Glycerin, Silica, Aqua, VP/VA Copolymer, Sodium Benzoate.
CUSTOMER REVIEWS
CURFEW STYLING 'BOOST' POWDER

£9.95

Regular price

£14.00